Hi,
I just purchased Neat Video and I´m blown away!
But there seems to be a glitch in the programm, I don´t know if it´s serious
I´m using 10 bit (with 8 bit source) ProRes Footage and 8 bit AVCHD. When I start Neat video, sometimes it shows me Fame: 1920x1080 8-bit RGB and sometimes Frame: 1920x1080 32-bit RGB on the lower right of the frame.
Of course I want to do the processing in 32bit.
If it shows me 8 bit I can scrubb through the timeline a little, reopen Neat Video and it´s 32 bit, scrubbing a little more, 8 bit again. It just changes randomly as I go trough my timeline.
Is that only an indication error or should I make sure to get the 32 bit "version"
Pictures:
8 bit: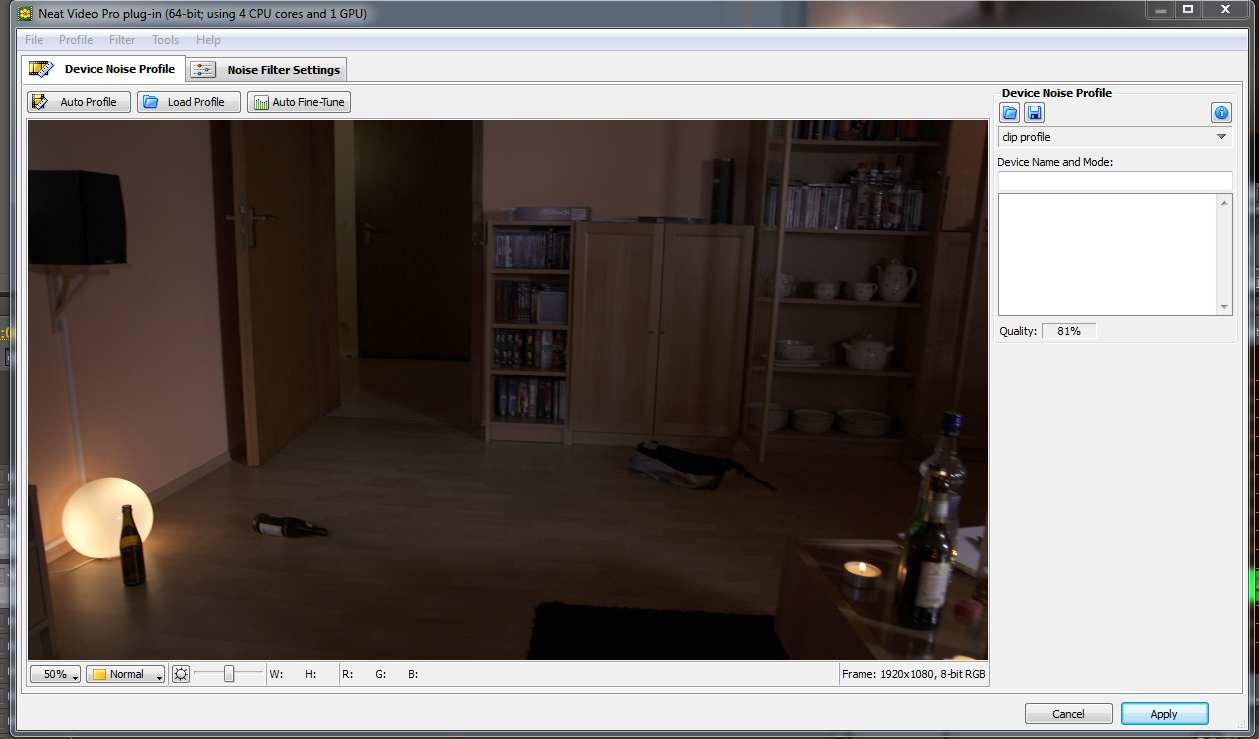 and then, 1 second earlier in the clip: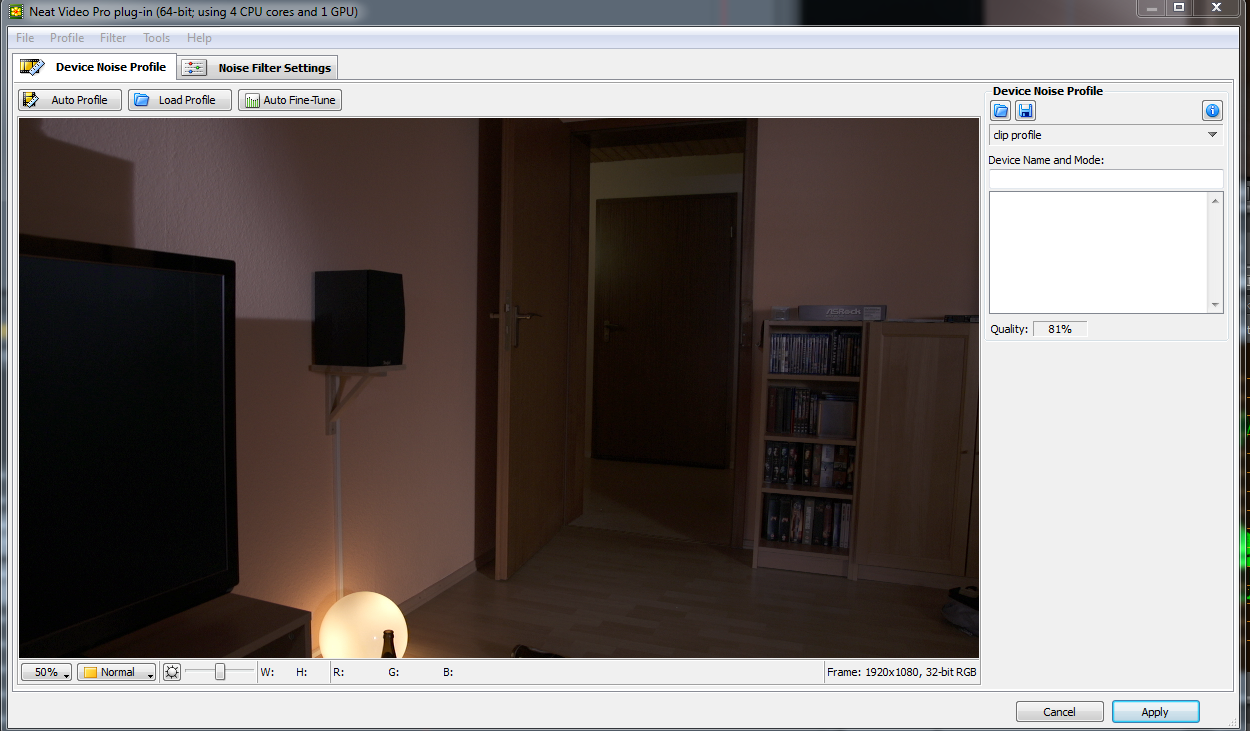 And a second question: Why does Neat Video denoise even when it´s set to 0 % ? My Prores footage just needed a very small amount of denoising. I went down from 15% luma, 10 %, 5 %, 0%....and it´s still a little too much denoising at 0%.