Hi
Sorry for my bad english .
I have a big problem with NeatVideo 4 32bit ( 4.8.5 and all other version ) in virtualdub2 .
when i start my job, after some frames this image appears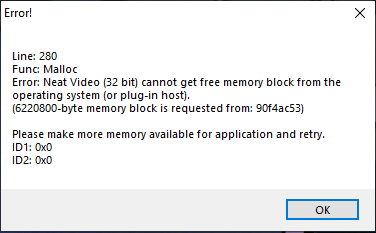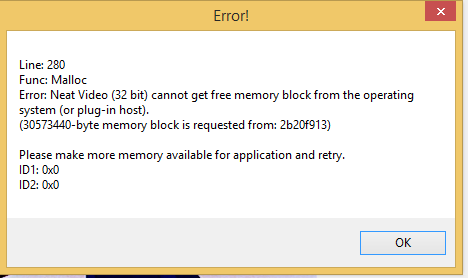 I tried to format my personal computer but the error doesn't disappear.
Thanks
P.S.In virtualdub2 64bit and neatvideo4 64 bit no problem ,neat works correctly !